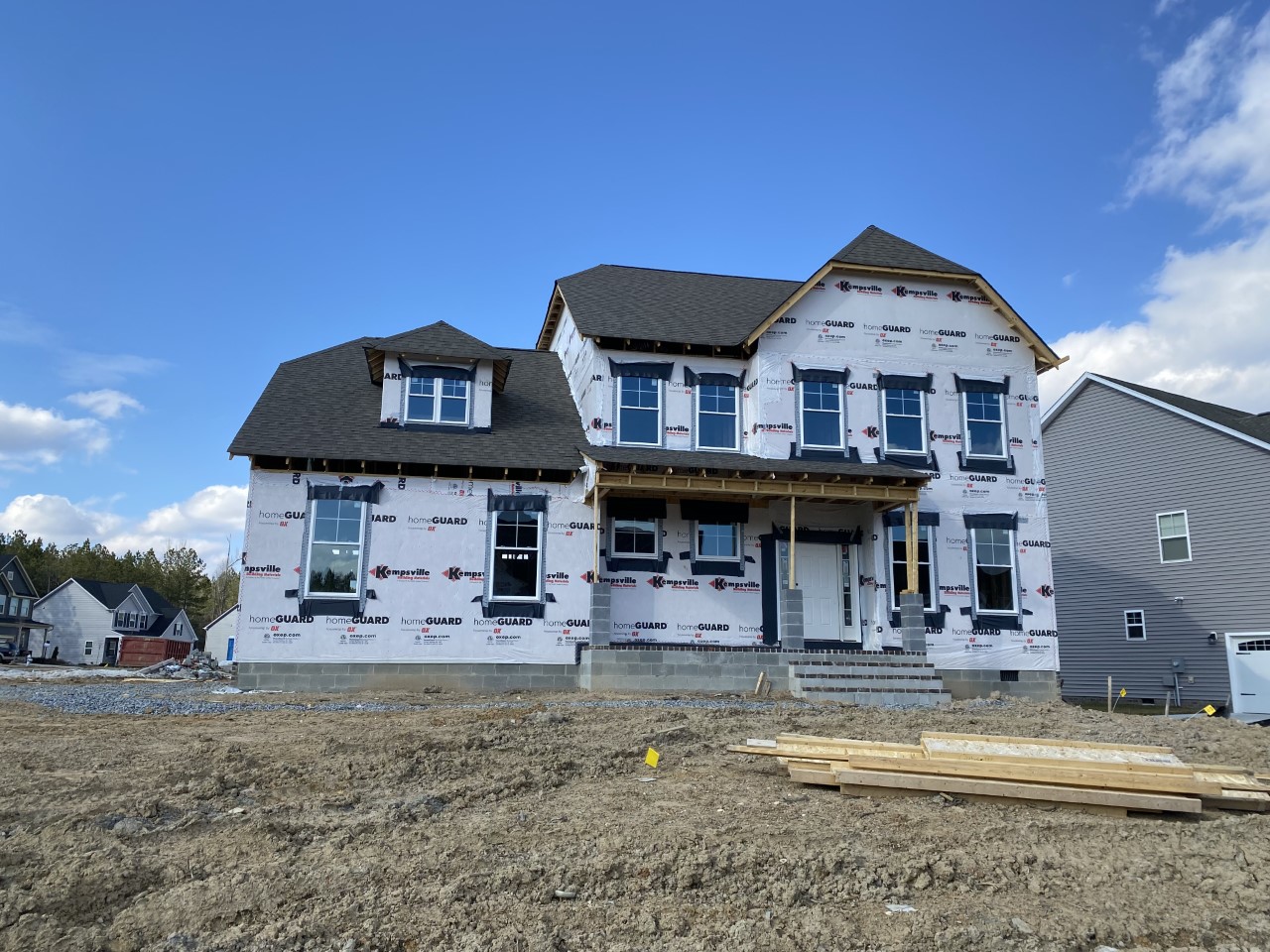 Pros of Buying New Construction Homes
Buying a home is a major life choice, so you need to go into it carefully and consider all of the options. Some people settle for pre-owned homes, thinking they don't have the time to wait for a new home, but we always make sure we have homes available at various times throughout the year so you can always choose one of our Designer Homes if you need something faster. If you're considering purchasing one of the homes in Midlothian VA, contact us and find out more about our schedules, our move-in-ready homes, and our homes that are partially finished but still let you make some of the final choices. Along with these other pros of buying a brand new home, making that big choice may be a little easier now.
Personalized
While we do sell our Designer Homes, ready to move into right away, we still make an effort to design them in a way that people find appealing and using some of the latest trends so you feel like you've moved into a more personalized home. However, if you choose to build from scratch or even purchase one of the homes in the process of going up, you can really personalize your home with paint colors, exterior colors and finishes, and interior finishes, from floors to lighting packages, and so much more. Building a new home lets you create a home that is a real representation of you and your tastes and lifestyle.
No Updating
Since you get to choose all of the interior elements, even countertops, cabinets, sockets, switches, and more, you can move into your home on day one and be happy with it. Pre-owned homes inevitably need a coat of paint if not a complete overhaul of some rooms, including costly updating to electrics, plumbing, roofs, and more. New homes give you the home of your dreams right from the start, which makes up for any increased cost, because you'd have to update a pre-owned home anyway, which could turn out to be much more expensive.
Energy Efficient
Today's homes – when you build with a quality builder like LifeStyle Home Builders – are built to a higher standard than older homes, particularly when it comes to energy efficiency. From insulation to energy efficient smarthome technology, new homes are built with better materials, better understanding of how to maintain a home's temperature, and technology that gives you more control over your energy use, allowing you to ultimately save a lot of money. No drafty windows, as you'd find in older homes, or insulation that doesn't do the job. We build to make our homes as energy efficient as possible and you reap the benefit with lower energy bills year round.
Lower Maintenance
Sure, you still need to keep your home clean and do regular maintenance, but there's less major maintenance required with a new home. Everything is new so as long as you keep up with checkups on HVAC systems, changing filters, and similar tasks, you won't be spending your weekends – and your hard-earned money – doing urgent maintenance on your home that is tedious and tiring. You can actually enjoy your new home!
After Care
New home builders typically include a warranty with your new home so that if something should go wrong – and occasionally things happen – then you don't have a costly repair on your hands as you would with a pre-owned home. Plus, with LifeStyle Home Builders, we like to check in and make sure you're still happy with your home in general. Our customers appreciate that we're willing to go that extra mile to make sure your dream home really is your dream home once the keys have been handed over.
So if you're looking at homes in Midlothian VA, please contact us today. We try to keep a great selection of homes available in various states of construction, because we know not everyone wants to start from the very beginning. Sudden moves don't allow for construction, so we try to keep move-in-ready homes available. We also keep homes that have the basics set up in terms of foundation and frame, but still leave you a chance to make a lot of the final choices in appearance and in use. Of course, if you want to start from scratch, we also keep lots available and will build on your land, as well. No matter what stage you're at in your search, we have the home for you.

Tags: homes for sale Midlothian VA, new homes for sale in Midlothian VA, new homes in midlothian VA