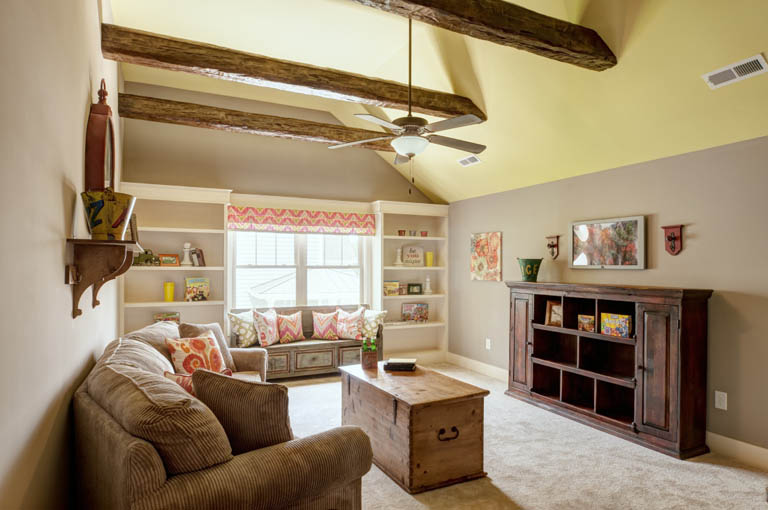 7 Tips for Creating Your Ideal Home Office
One of the most popular features of homes in Chesterfield VA is the home office. Whether you run a small business or work at home for another company, you'll want a home office that's functional, comfortable and looks great.
Here are 7 ways to make that happen:
Find a space in your home that feels right for a home office. Do you want to be secluded away from everyone else, or do you need to be front and center to watch the kids while you work? Will you need to receive clients into your office? Think about how you work and which area of your home would suit your needs.
Before you move your desk and file cabinets into the room, take the time to repaint and redecorate the space. Choose a color that will inspire you. Blues and greens are popular home office colors, but if you're inspired by fiery red, go for it! Consider the flooring as well. If making art or using a rolling chair is part of your office plans, you may need to replace carpeting with an easy-to-clean floor or add a mat under the chair.
Choose a desk that is both functional and attractive. Some people prefer to spread out their work at a large table, while others need a multifaceted computer desk. Is space is tight, you'll want your desk to fulfill as many functions as possible, including storage. In larger rooms you can get by with a smaller desk supplemented by shelving, cabinets and perhaps an additional work surface.
Select a chair that will be comfortable even after several hours of work. Take the time to adjust the height so your arms rest comfortably on the desk.
Provide good ambient lighting with windows and/or overhead lighting. Add task lighting at your desk and other work areas.
Set the mood with a music source. The right music can help you concentrate, boost your mood and mediate outside noises.
Take time to sort through your office supplies and organize them before you begin working in your new space. These steps will help you get off to a fresh start in your office and give you a productivity boost!
If you're looking for a new home with the perfect space for your home office, call Lifestyle Home Builder today at 804-409-2069 to ask about their homes in Chesterfield VA.

Tags: homebuilder chesterfield va, homes for sale chesterfield va, new homes chesterfield va