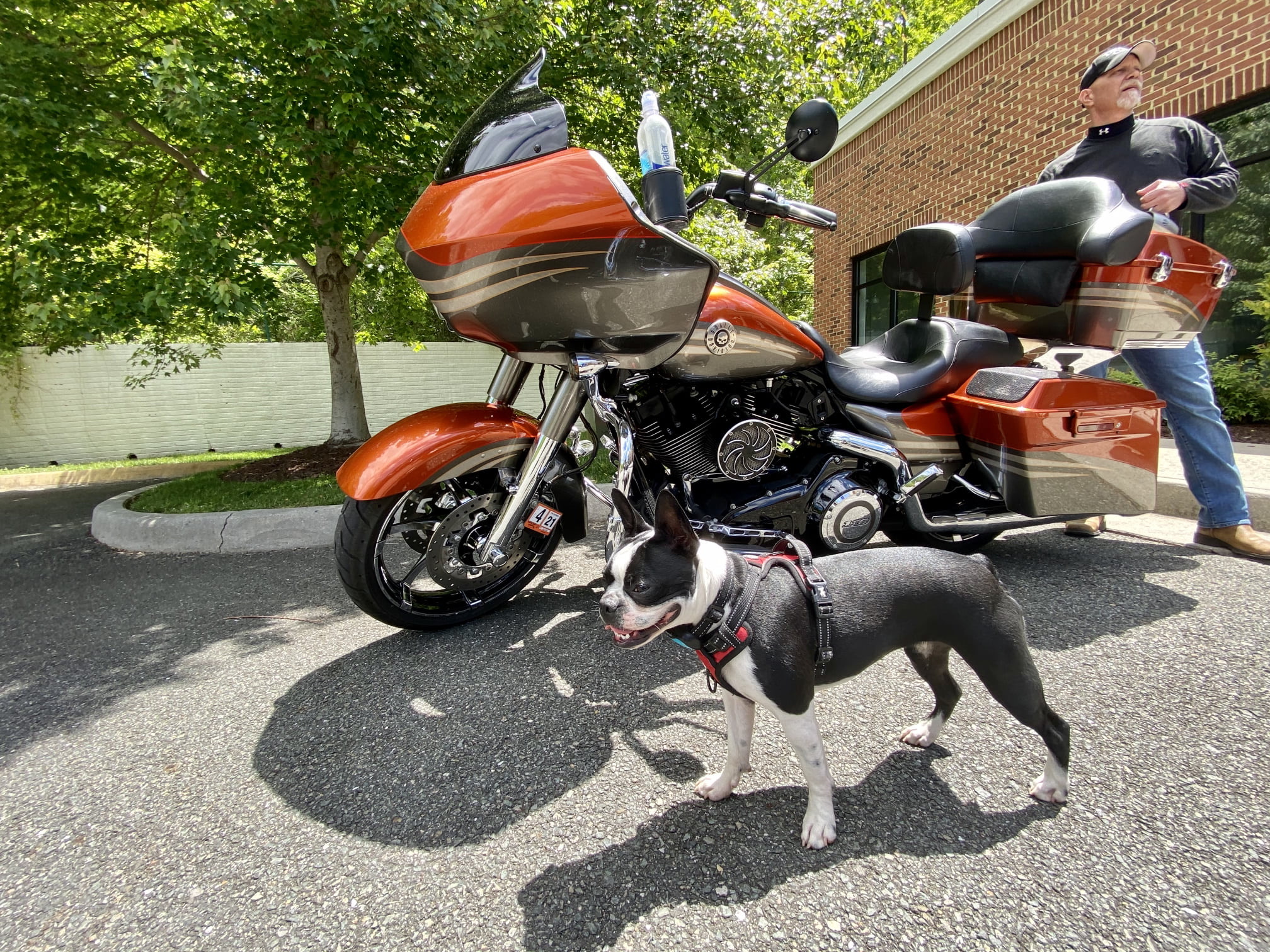 Bevel's Angle – Post 3
Super Fun Weekend!
LifeStyle is all about family, and WOW, has this been an exciting week of family fun or what?! Two of my roommates had birthdays, Alicia graduated from college, and it was Mother's Day!!!
So, on Friday, Lori celebrated her birthday. She decided she wanted to stay home from work, which I knew was her way of saying she wanted to spend the day with me. I let her throw a few sticks, rub
my belly and watch me sleep. Later in the day, I helped show Lori and the family how to do a very complicated puzzle. It was nice being able to bring her so much joy on her special day.
On Saturday, we celebrated Alicia's graduation from college. She earned her degree in criminal justice as well as minors in Spanish, Psychology, and Sociology! I am so proud of her and I know it was a lot of hard work and effort to accomplish
all of this, so I thought it was important to show her how to chill now that she has graduated.
I showed her my secret spot on the deck and how to properly tan without burning – the trick is to roll over frequently like dice at the craps table. It was so warm and perfect that I accidentally fell asleep while showing her the technique, but I think she got it.
Next was Mother's Day and we had a blast! I took the family on this great walk I had heard about from one of the neighbor dogs. It was a beautiful day and everyone enjoyed being outdoors in the fresh air. All this staying indoors has really been harshing my endurance, because I fell asleep AGAIN… and the family captured it on camera… AGAIN! I may have to innocently chew on a few phones here soon…
On Monday, Kevin hit the big 5-0 and we celebrated that with style. I helped Lori, Alicia, and Harleigh surprise Kevin at work with a train of cars driving by and cheering him on. I also helped pick out his birthday gift, and I tell you what, I can NOT wait to get my ears flapping on the back of his new Harley Davidson! Yup, just Kevin, myself, and the open road – it's gonna be epic.
Continue the journey with me next Wednesday and, until then, have a week full of adventure!
Whoof wishes,
Bevel