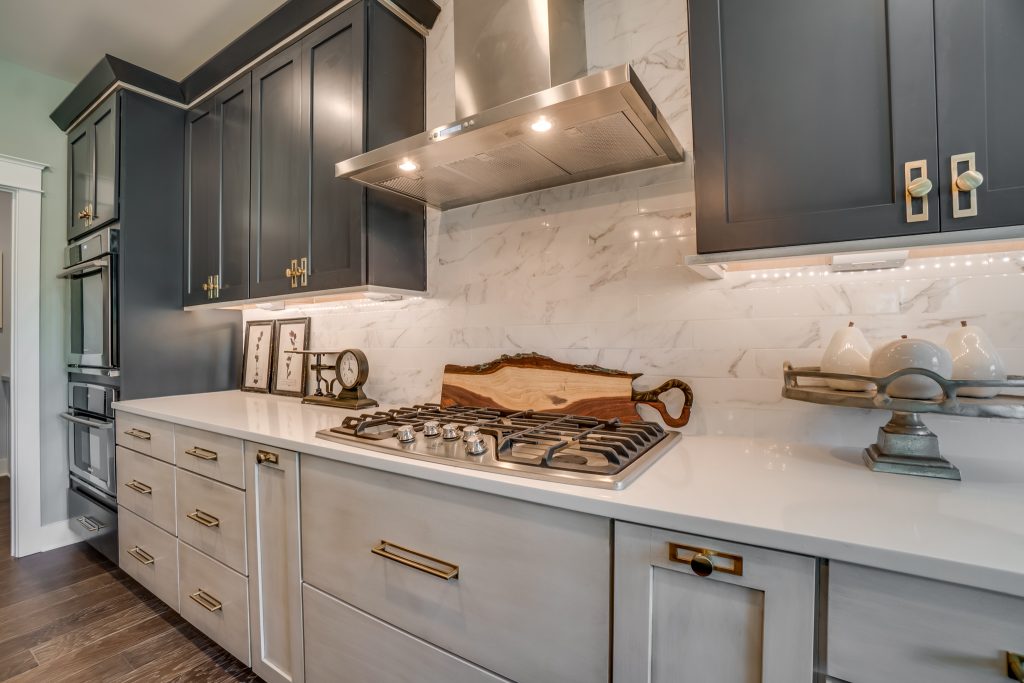 Get Your Home Ready for Thanksgiving
Halloween is behind us and that means Thanksgiving is on its way! With more people hosting family and friends at their homes in Ashland VA this year, it's important to make sure your new home is looking its best, especially if you've recently moved into one of our stylish new homes. Fortunately, you don't have any major work to do around the home, but there are still tasks to be taken care of to have your home looking its best for your fabulous feast!
Check Silverware, Plates, & Glasses: First, make sure you have enough for everyone! If you're using special silverware, serving dishes and similar items, make sure they're polished, clean and you know exactly where they are so you're not digging through cupboards at the last moment looking for that gravy boat.
Clean Appliances: Now is a good time to clean your oven, including the door, to make sure there aren't any burnt spills that could ruin the aroma of your food baking. Now is also a good time to clean out and clean the fridge, tossing out of date items and making sure you have space for everything, and know what to stock up on if you're running low.
Declutter: Your guests are likely to spend time in the living room and the kitchen, as well as the dining area, so make sure you've gotten rid of any clutter in those areas. It will make last-minute cleaning/dusting easier, too.
Check Seating: If you know you're going to have spillover with more guests than your table can seat, make sure you come up with a comfortable and safe option. A card table at the end may do the trick, and you can always resort to the classic of having a kids table if there are enough kids. Try to make sure everyone has a comfortable chair that is the right height. No one wants to eat a big meal sitting in a chair that is too low or high.
Stock the Bathroom: It's best to prepare all bathrooms, just to be on the safe side if you're hosting a large group. For guest bathrooms, though, focus on making sure there's enough toilet paper that is easy to find, and that there are enough towels and hand soap. You may want to keep a packet of cleaning wipes in the cupboard so you can take care of quick clean ups.
Doormats & Slippers: Depending on your feeling about shoes in the house, you should at least make sure you have doormats inside and outside any exterior doors guests will be using. These help cut down on the dirt that inevitably gets tracked into your home. If you're anti-shoes in the home, you should have a basket at the front door with fresh, inexpensive slippers for your guests so that they feel more comfortable removing their shoes.
Of course, if you're having overnight guests, make sure all extra beds and bedding are clean and that you have enough pillows. Another handy tip is to start buying some of the food items now and storing them together so you can spread out the cost and the weight of the big shop. By following these simple tips — and getting your household involved in the prep work — you can feel more relaxed as you approach the big day, knowing that your homes in Ashland VA will look and feel inviting to your guests.

Tags: homes in ashland va, new homes in ashland va