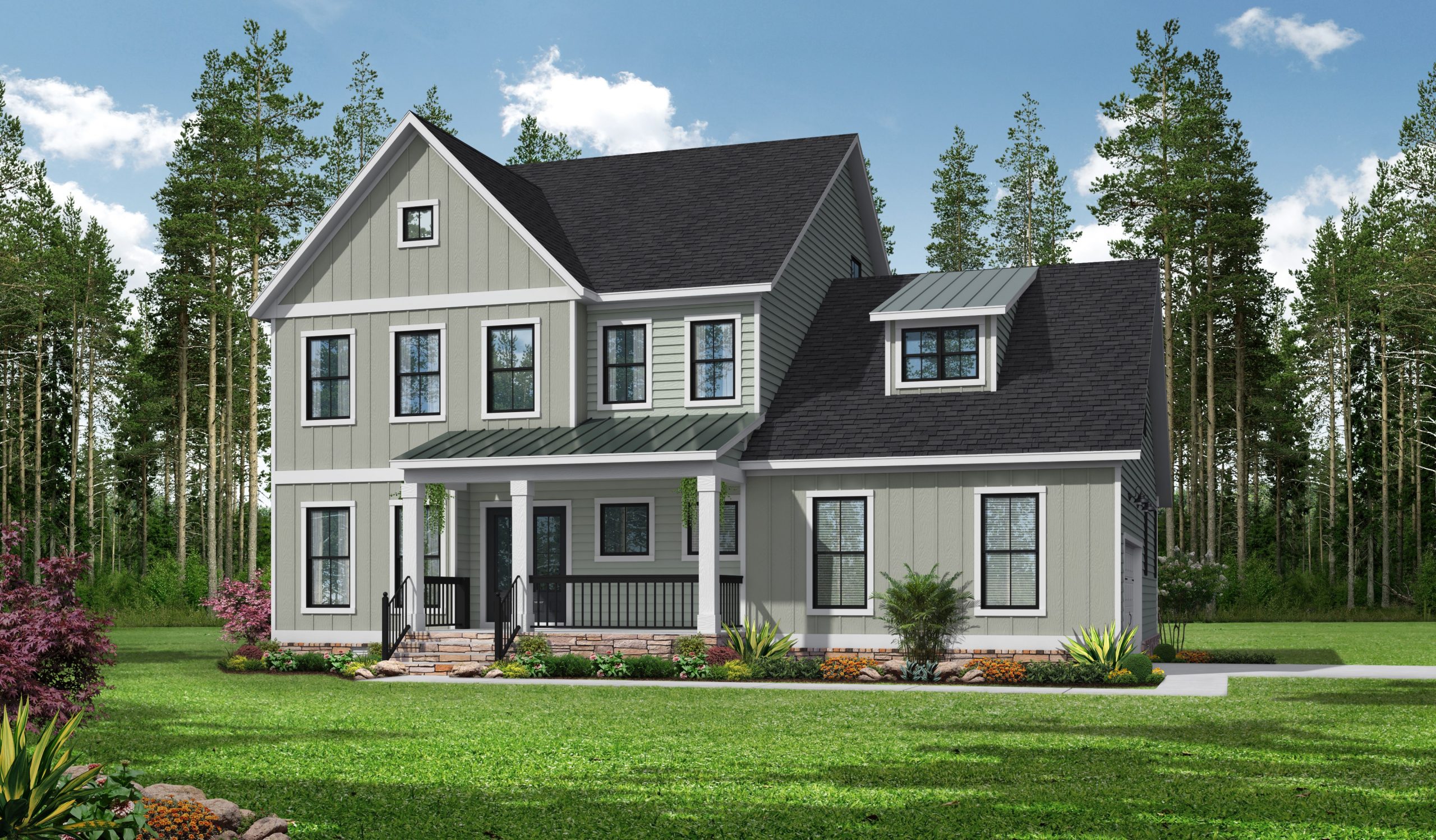 LifeStyle Homes Featured Builder in 2019 Homearama
If you're looking to explore the latest and finest in new home design trends, the Richmond Homearama is the event for you! Presented by the Home Building Association of Richmond, this exciting home show allows custom-home builders to create some truly stunning new homes, all on one street. This year, the seven homes will be on display in the Henrico neighborhood of River Mill, and one of the outstanding featured builders is LifeStyle Home Builders.

During the Richmond Homearama, which takes place in June, the amazing model homes will be open for touring for 12 days, giving everyone a great opportunity to explore the kinds of options available these days in custom and semi-custom homes. Each home is fully furnished and decorated with the latest styles and trends in mind, serving as great inspiration for new and potential homebuyers, particularly when it comes to the latest in custom home features.
This year, LifeStyle Home Builders will be showcasing their Olivia floor plan, a four-bedroom, 2.5-bath, two-car garage home with 3,728 square feet, making it incredibly attractive to a variety of home buyers.  Among the stand-out features of this home design are an enlarged grand family room with a see-through fireplace; a covered screen porch with retractable screens; a theater room; a yoga room; and Alexa-enabled SmartHome features. A walk-in pantry, dedicated laundry room, morning room, and beautiful entry foyer are just some of the other in-demand features you'll find in this home.
As well as 12 days to explore the various homes on display, there will be special events, exhibits and more. In addition, the Home Building Association of Richmond is partnering with the ASK Childhood Cancer Foundation for this event. This important charity partner is Central Virginia's largest and most comprehensive provider of support services for children with cancer and their families. From diagnosis, treatment, and beyond, their support never wavers.
One of the reasons the River Mill community has been chosen for the Richmond Homearama this year is the fact that it's the first recipient of the Active RVA Development Certification. This unique certification specifically looks to highlight and recognize organizations throughout the Richmond region that create a culture of daily physical activity and encourage active lifestyles. From planned events to enjoying outings on your own or with family and friends, the River Mill community features an extensive range of attractions and amenities, including open spaces, parks and community centers, an amphitheater, outdoor covered porches, covered seating around the clubhouse, more than five miles of trails, including fitness trails, an athletic field, and the simple joy of sidewalks for getting out and meeting neighbors.
If you'd like to take part in this year's festivities, you can purchase general admission tickets for $10 each to tour the seven homes from June 1-16. The homes are available for viewing every Wednesday from 11:00AM – 6:00PM, Thursday and Friday from 11:00AM – 8:00PM, and Saturday and Sunday from 11:00AM – 6:00PM.
For a preview of the homes and a fantastic charity party to start the event, don't miss the Boots & Bling at River Mill party on May 30, from 6:00 – 10:00PM. Guests will enjoy heavy hors d'oeuvres, cocktails and live music by The Tight Slacks, while also previewing the designer homes. This event benefits ASK Childhood Cancer Foundation and space is limited so buy tickets early.
Finally, on Thursday, June 6, from 5:00PM – 8:00PM, there is the Taste of RVA. This event lets you enjoy the tour of the homes as well as partake in delicious appetizers and drinks. Tickets are $20 and children under 18 get in free. All of the tickets can be purchased through the Richmond Homearama website.
So if you're looking at new homes in Glen Allen VA, River Mill is an ideal community. With the Richmond Homearama, you also have a chance to explore the many styles of homes that local builders like LifeStyle Home Builders are creating and find the one perfect for your family and your lifestyle.